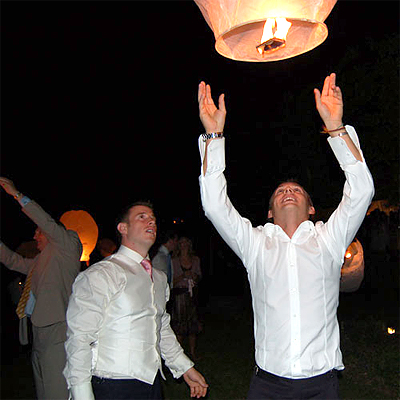 With Christmas and New Year's Eve behind us there's no doubt you will have a lot of leftover sky lanterns that you might not have used or simply forgot about! I know I have, so go dig them out and remember to take them with you to any party or special event coming up.
You could also use them to give as birthday gifts if you know of anyone who has a birthday coming up. If you can't think of anyone and you don't have any events coming up in the near future, don't worry, your lanterns will be safe and sound in your cupboard for quite a long time as they have silica gel sachets inside to keep them fresh.
All you have to do is keep them in their wrapping and ensure they are kept in a cool, dry place. So you could even keep them until next Christmas if you wanted to!
If you were one of the people who, like us, used up all your lanterns on Christmas Eve, never fear, you can order more from us here or simply call us on 1800 234 0781 to purchase more white or coloured sky lanterns for your next special ocasssion.